The first version – 2012

The first maps for The Secret World were revealed the 16th of September 2012, just two days before Issue #2: Digging Deeper hit Live servers. Seventeen maps in total were published with a special Mashupforge map service which provides free and paid services.
Later on we published maps of Agartha and Fusang as well. Agartha was a very big challenge for a long time as there was no ingame map with Agartha branches till Issue #9: The Black Signal. We decided to map all accessible branches step by step and transform them into a visual result.
It was not the best solution we would like to achieve, but there was nothing more we could do with those current tools we had.
Our dedication for TSW maps was stronger with each day and later we realized that there is more we want to include. Unfortunately Mashupforge wasn't a good tool for large projects (We still recommend the service for small projects!) and we had to find another solutions. We were desperate for searching a way how to include more icon types and maps at the same time.
The second version – 2013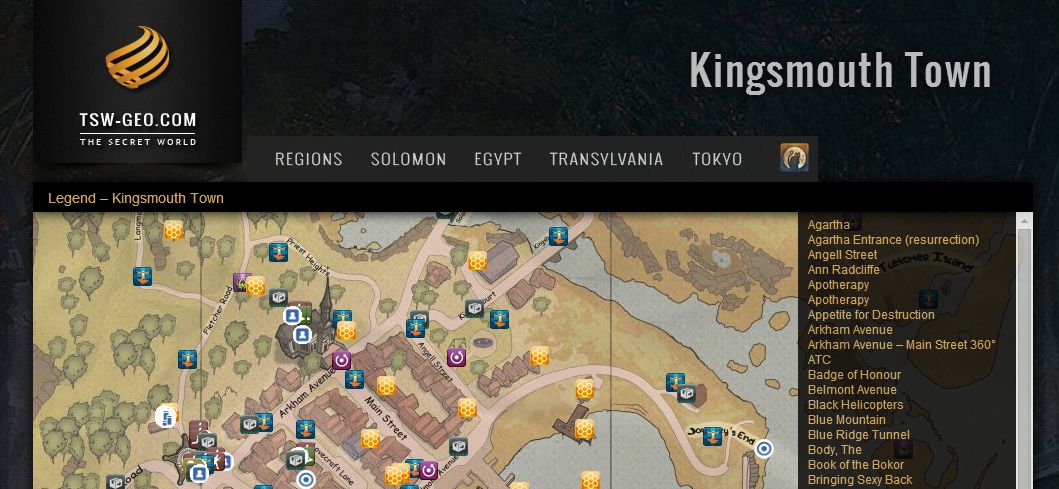 A decision was made and our own map portal TSW-GEO.com was created the 15th of August 2013. It was one of the greatest challenges we faced so far. We had to beat Google Maps API and use it for our very own interactive maps. You can trust us that we had not any knowledge of Google Maps API and we were not able to reach all functionalities we had with Mashupforge (like categories and search option). We knew that this is a very significant disadvantage and we had to implement those functionalities as soon as possible.
On the other hand, it was for the first time when we published all TSW maps at once and included all new maps revealed with Issue #8: The Venetian Agenda. We are talking about 32 maps of all locations, dungeons and even PvP locations.
Our goal was to provide the most complex and valuable maps you could find or use for TSW game. We included all locations even those you did not need for any achievement, like the names of street in Brooklyn. The reason was very simple. We wanted to create a portal valuable for all kind of player, even for RP player.
Another important step for us was to include 360° panorama pictures from the game and to show all people, who visit the map portal, how beautiful and colourful the game is. In this moment only Solomon, Agartha, Venice and Tokyo (Kaidan) have panorama pictures, but that is just a question of time.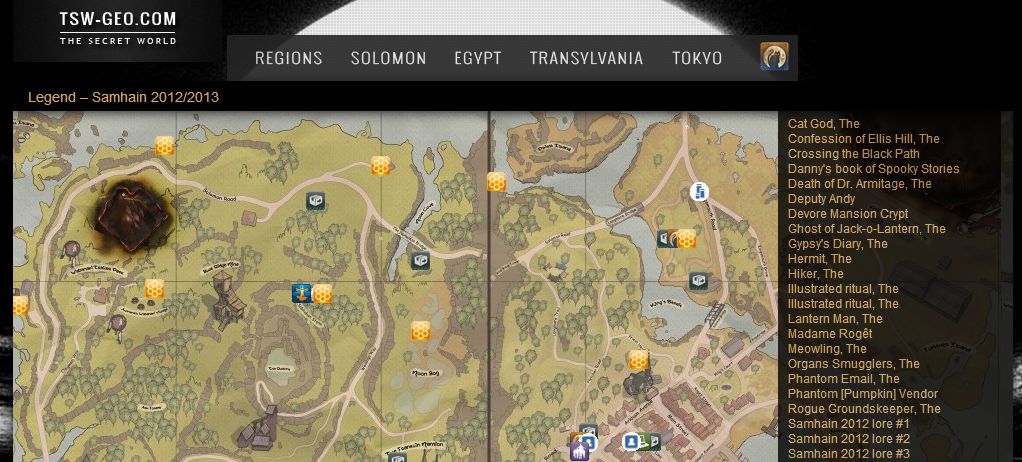 We felt very strong about our map portal and wanted to go further. That is why we released an event map for Halloween. With all combined action, lore objects and missions from the year 2012 and 2013, we combined Solomon Island and included only points of interest related to the Samhain 2012/2013 event. Absolutely logical thing to do with a dedicated map portal!
Community around TSW is great and all the channels popping up during the events were a great indicator that our input would be helpful not only for all new players who are struggling with something.
It was a little test for us as well, if the map portal can provide maps related only to a specific time and not valuable during the rest of the year. It was possible!
The third version – 2014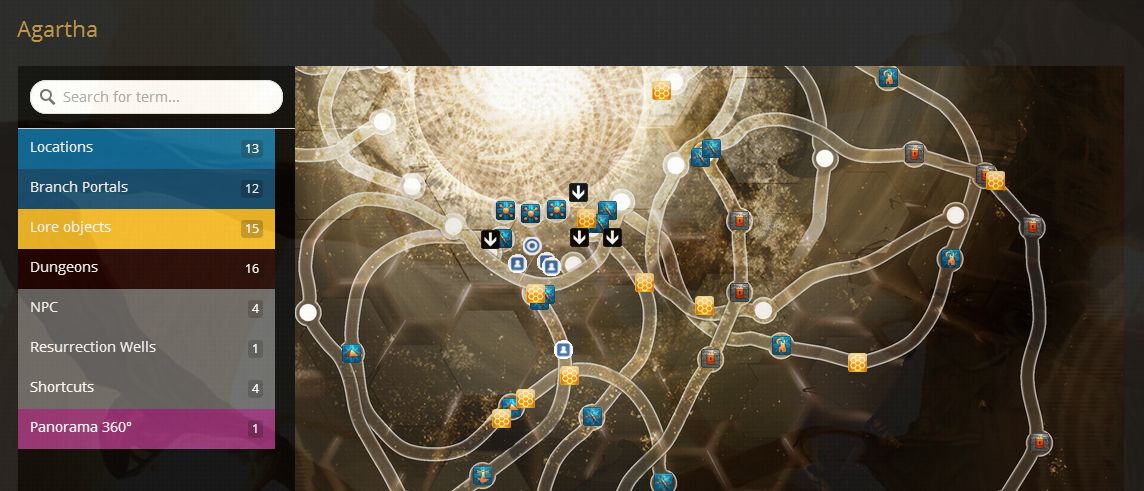 And then the third version came up. We knew that our map portal serves well but still missing the right tools – categories and searching. Fortunately there was a totally new WordPress plugin released in February 2014 called Mapplic and we were finally happy that we can work with something what can conquer our nemesis of missing functionalities.
We started to test on the 22nd of February 2014 and then applying the maps for Venice, new Agartha and Tokyo maps from Issue #9: The Black Signal. We were happy that Agartha has brought us the branches ingame as well!
And there we are… in the process of transferring our old maps (second version) to the WordPress plugin and publishing them as the third version!
So far (June 2014) we are almost two years old and we are happy that we can already see our history and progress what we were able to achieve alone and with a help of other dedicated players in the game!
Thank you for your support!